Start
What's your
Vitality

age?
Your Vitality Age is a simple calculator which helps you understand more about your health. Your Vitality Age may be higher or lower than your actual age and it serves as an indication of your overall health.

The Vitality Age is designed to give you a snapshot of your overall health. It isn't intended to substitute advice given to you by your doctor. Any advice given as part of your Vitality Age may not be suitable for pregnant women or for anyone under the age of 18. Please rest assured that we won't share your individual Vitality Age data with anyone. MME FS (LTD) is registered in England and Wales number: 9198537 Authorised and regulated by the Financial Conduct Authority.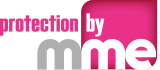 Date of birth
Date of birth
How old are you?
age
Gender
Gender
Select your gender
gender
Weight
Weight
How much do you weigh?
weight
Waist circumference
waist
Mental wellbeing
Mental wellbeing
What's your overall state of mental wellbeing?
wellbeing